The Benazir Income Support Program (BISP) is providing free flour to those who register for the program. This program aims to assist struggling low-income families.
Individuals must text their NIC number to 8070 to confirm their eligibility for the free flour. Once their eligibility has been verified, they must then visit the center with their original NIC.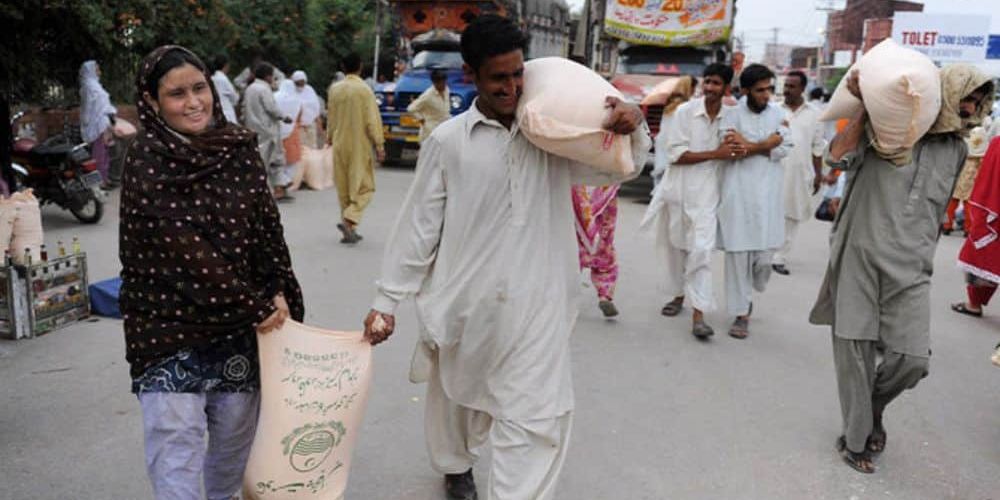 The person will then need to scan their ID card using the BISP app, obtain the slip, and pick up the flour from a truck at the center.
It is important to note that only one flour bag will be given at a time and that a family is only eligible to receive a total of three bags. After eight days, the second bag will be given.
Even though this project is designed to be beneficial, it has not been without controversy. There have been stories of people passing away while in line to receive the free flour, raising questions about how it is being distributed.
Besides the problems, this program has helped a lot of low-income families. Every help can make a great difference because the price of food and other essentials is rising.
To ensure that no more lives are wasted in the quest for free flour, the government must, however, take important steps to ensure that the distribution procedure is secure and effective.