For the best travel deals this year, Pakistani hodophiles should visit these 8 countries. Travel the world and visit the best tourist destinations without breaking the bank on rent and admission costs.
Here are a few of the most reasonable locations to take into account.
1. Turkey
Visit Cappadocia while enjoying the best time of your life in Turkey's picturesque, quiet countryside. Spend the most stunning morning and evening with the view as you explore the Cappadocian monuments in a hot air balloon.
A quality hotel room would cost about 4,000 Pakistani Rupees (PKR) per night, and traditional Turkish food would cost between 1000 and 2,500 PKR. The cost of the flight would be roughly 60,000 PKR. It would cost about $90,000 in total.
2. Thailand
Thailand has a wide range of tourist attractions available at reasonable costs. Bangkok, Tarutao, Phuket, and Santikhiri are a few of the must-see places. The round-trip ticket will run you about PKR 122,000. 3000 PKR each night will afford you a decent place to stay.
Your trip to Thailand will cost you roughly 90,000 PKR in total.
3. Egypt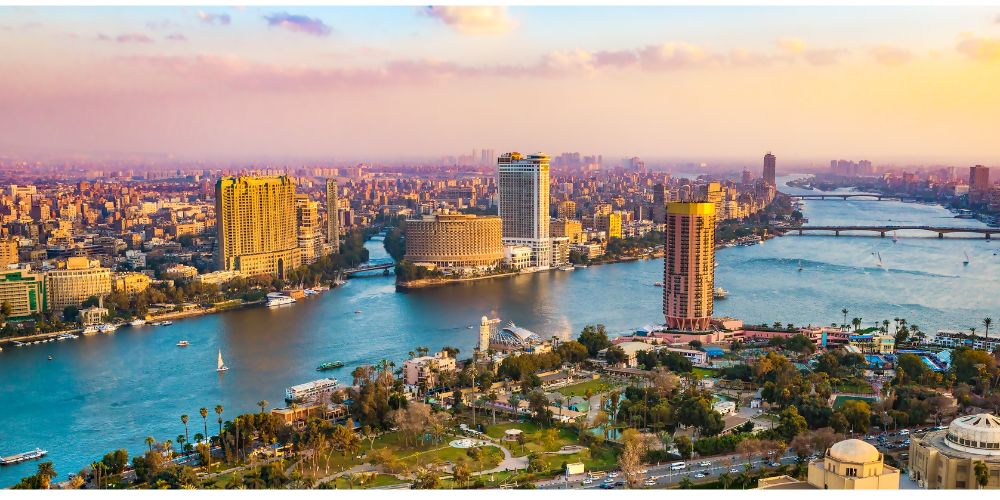 One of the seven wonders of the world, Egypt is famous for its spectacular beauty and its towering pyramids. The lovely Nile River must be explored.
A round PKR 80,000 flight to Egypt is required. Around 2000 PKR can provide you a decent place to reside. You should budget about 3,000 PKR for restaurants. The overall cost may be close to PKR 100,000.
4. Maldives
The Maldives are the ideal place to travel. Enjoy the greatest time of the year and become addicted to the stunning waves. The round-trip fare is approximately PKR 110,000. Around 8000 PKR would get you a hotel room with lovely views. You won't spend more than 1000 PKR on food. Your trip to the Maldives will cost you about 150,000 Pakistani rupees overall.
5. Malaysia
Visit Malaysia's mesmerising highlands, Kuala Lumpur, and Langkawi to enjoy some sunbathing. Hotel rent is about 5000 Pakistani Rupees, and the ticket fair costs about 100,000. Around PKR 130,000 will be spent on you in total.
6. Sri Lanka
Spend as little money as possible while still enjoying Sri Lanka's most breathtaking beaches. Your ticket will cost you about 1 lac, and your daily expenses would be about 4000 PKR. You may expect to pay no more than 2000 PKR for traditional Sri Lankan food. Spend merely 100,000 PKR and have the fun of your life.
7. Portugal
Portugal is the finest economical travel destination since it is one of the most beautiful and affordable nations in Europe. You can sample several cuisines for about 1000 PKR and the ticket costs about 75,000 PKR.
The nicest part about visiting Portugal is that you may also visit France, Spain, Greece, and other European nations. Less than 200,000 PKR will be spent in Portugal overall.
8. Nepal
Discover Nepal's tremendous mountains, historical sites, wildlife, and spirituality. The price of the ticket is between 60,000 and 70,000 PKR. For about 3000 PKR per night, you can acquire a hotel room, and for about 1500 PKR per meal, you can dine.
The overall cost would be roughly $130,000 or less.
Article Categories:
Other