The best Pakistani dramas of 2023 have been released by Pakistani drama producers as a treat for the audience to start the new year. They have received praise from all over the world in addition to local recognition. The most popular Pakistani dramas are raising the bar for drama, whether the subject is social issues, domestic politics, or lovely romances.
Top-Trending Pakistani Dramas 2023
Here are a few of the unique dramas that captivate viewers with their funny moments, endearing love interests, and engaging storylines. They manage to keep viewers interested in both television and online content on sites like Youtube. These popular Pakistani shows were the talk of the town. Take a sneak peek at some of the outstanding desi TV series.
Tere Bin
Mujhe Pyaar Hua Tha
Sar-e-Rah
Kuch Ankahi
Pyaari Mona
Tere Bin
This year, Tere Bin has been awarded the highest rating in the sector. Murtasim and Meerab, a combative pair, are frequently at odds with one another. With their "run and chase" romance, Wahaj Ali and Yumna Zaidi are doing an amazing job of delighting the reviewers.
Without any common agreement based on love, the two ultimately get married. Along with these ongoing interesting debates, the audience empathizes with Meerab as she comes to terms with the deepest fact of her life—that she was adopted. Additionally, the drama touches on societal power dynamics and familial politics that revolve around the lives of powerful feudal lords.
You are missing out on a lot if you have not watched it yet. To witness the chemistry between Murtasim and Meerab, tune in to GEO TV every Wednesday and Thursday at 8:00 pm.
Mujhe Pyaar Hua Tha
The tragic and touching love triangle in the movie Mujhe Pyaar Hua Tha, featuring the extremely talented Wahaj Ali, Hania Aamir, and Zaviyar Nouman, is causing a stir online. It airs every Monday at 8:00 pm and is an ARY Digital production.
Saad, Maheer, and Areeb, the three main characters in the story, are a messed-up love triangle. Areeb develops affection for Maheer after falling in love with him at first sight. On the other side, Saad, who is portrayed by Wahaj Ali, has been madly in love with Maheer for a long time.
If you enjoy tragic love stories, you will undoubtedly cry about Saad's situation.
The characters are given life by the actors. Due to Wahaj Ali, numerous Mujhe Pyaar Hua Tha videos are popular on Social Media.
He is the picture of a true lover who will do anything to ensure the happiness of the love of his life. His acting is so divine that it doesn't require any language to express his emotions.
Sar-e-Rah
Our patriarchal society's harsh truths are being made evident through the potent project Sar-e-Rah. The storyline seeks to give power to women in a male-dominated society. Saba Qamar, Sunita Marshal, Muneeb Butt, Hareem Farooq, and Saboor Aly are among the cast members of Sar-e-Rah. This drama has been the topic of conversation ever since its first episode.
It portrays the inspiring tale of a female cab driver, played by Saba Qamar, who faces financial hardships following the diagnosis of her father. It illustrates the negative impacts of discrimination against children in households. She has to deal with challenges at home, from her future in-laws, and society. All because they were unable to accept a female cab driver.
Muneeb Butt, who portrays a transgender character in this drama and does an excellent job of it, is another significant character. He is doing it well to change how society views transgender people. The drama depicts this character's effective transformation.
Additionally, it talks about the psychological stress that women encounter at work. Sar-e-Rah also demonstrates the upsetting impact that cyberbullying has on people. One of the most Best Pakistani Dramas in 2023 that has the potential to change society is this one.
Pyari Mona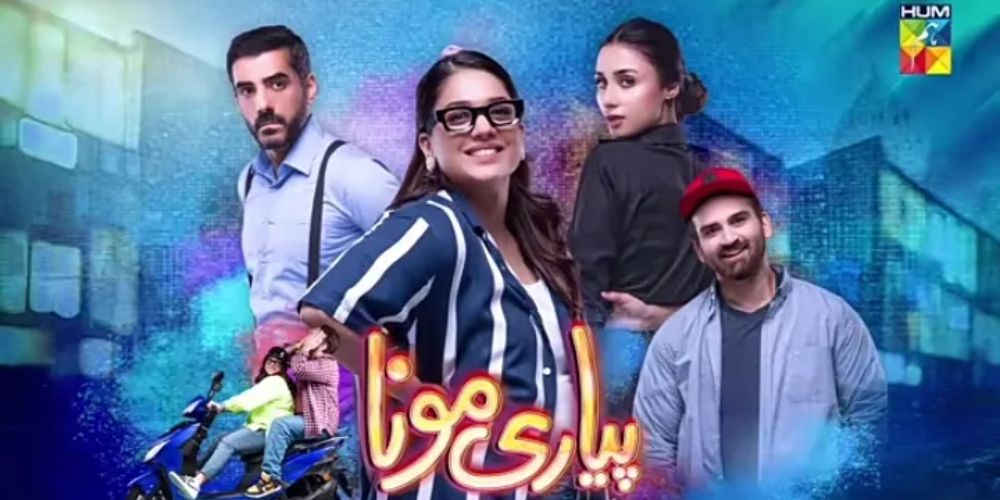 Based on the ideal beauty standards that our society has established, Pyari Mona was developed to stop typical bullying. It is a HUM TV initiative that depicts a plus-sized girl's daily existence. She experiences weight loss pressure from those close to her.
It draws attention to the psychological struggles that people who are plus size experience as a result of constant criticism. Pyari Mona wants to alter people's perceptions of certain utopian beauty standards.
Kuch Ankahi
All of the actors in Kuch Ankahi's large star ensemble are renowned for their talent and range of acting styles. With this endeavor, Sajal Aly has returned to television. Every Saturday, ARY Digital plays it.
A social comedy called Kuch Ankahi was produced in association with the Kashf organization. It combines several genres, including romantic comedy, social comedy, family relationships, and a project aimed at empowering women. Sajal Aly is defying gender preconceptions in the workplace by working as an estate agent.