Yumna Zaidi and Wahaj Ali, our favorite on-screen couple, participated in a photo shoot with a Nikkah theme while wearing sparkling holiday apparel, and once again, they had us swooning over their scorching chemistry. These two are too good for us.
Look at this!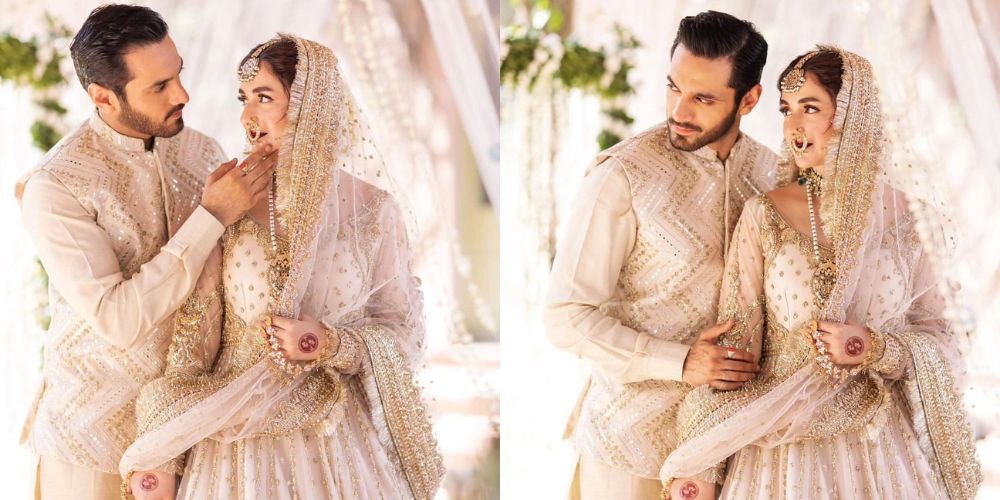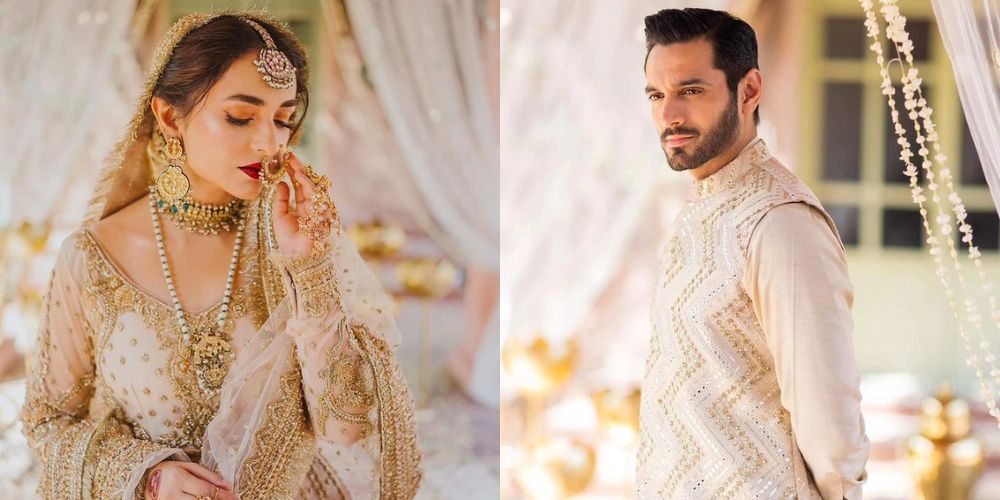 In bridal outfits designed by Maha Wajahat Khan in white and gold, the couple turned up the romanticism.
Yumna looked stunning in stunning white and gold pishwas, and she accessorized with pearl and gold jewelry to complete her bridal appearance. For the daytime occasion, she chose bold lips and shining eye makeup.
Wahaj, on the other hand, looked dapper in ivory kurta trousers and a matching waistcoat with gold accents.
The internet is a-buzz because of their incredible chemistry throughout the photo session.
Because of their blazing chemistry, Yumna Zaidi and Wahaj Ali are at the highest level of success. They are currently one of the most popular couples in Hollywood, and they frequently appear in back-to-back picture shoots following their masterwork Tere Bin.
Not just in Pakistan but all across the world, Tere Bin is a drama with the highest ratings. People are simply fascinated with the performers, their outstanding performances, the narrative, and especially the charming connection between Meerab and Murtasim. Everyone is glued to their TVs as their love/hate relationship plays out.