Merub Ali and Asim Azhar are considered one of the power couples in the Pakistani entertainment sector. Asim Azhar is essentially a household name among the nation's youth, and his music usually tops the charts. Asim Azhar and Meerub Ali came closer after his breakup with Hania Aamir.
Celebrating her 21st birthday with her family members, fiancé Asim Azhar, Momin Ali Munshi, Iman Ali Munshi, Zara Noor Abbas, Ducky Bhai, and his wife Aroob Jatoi.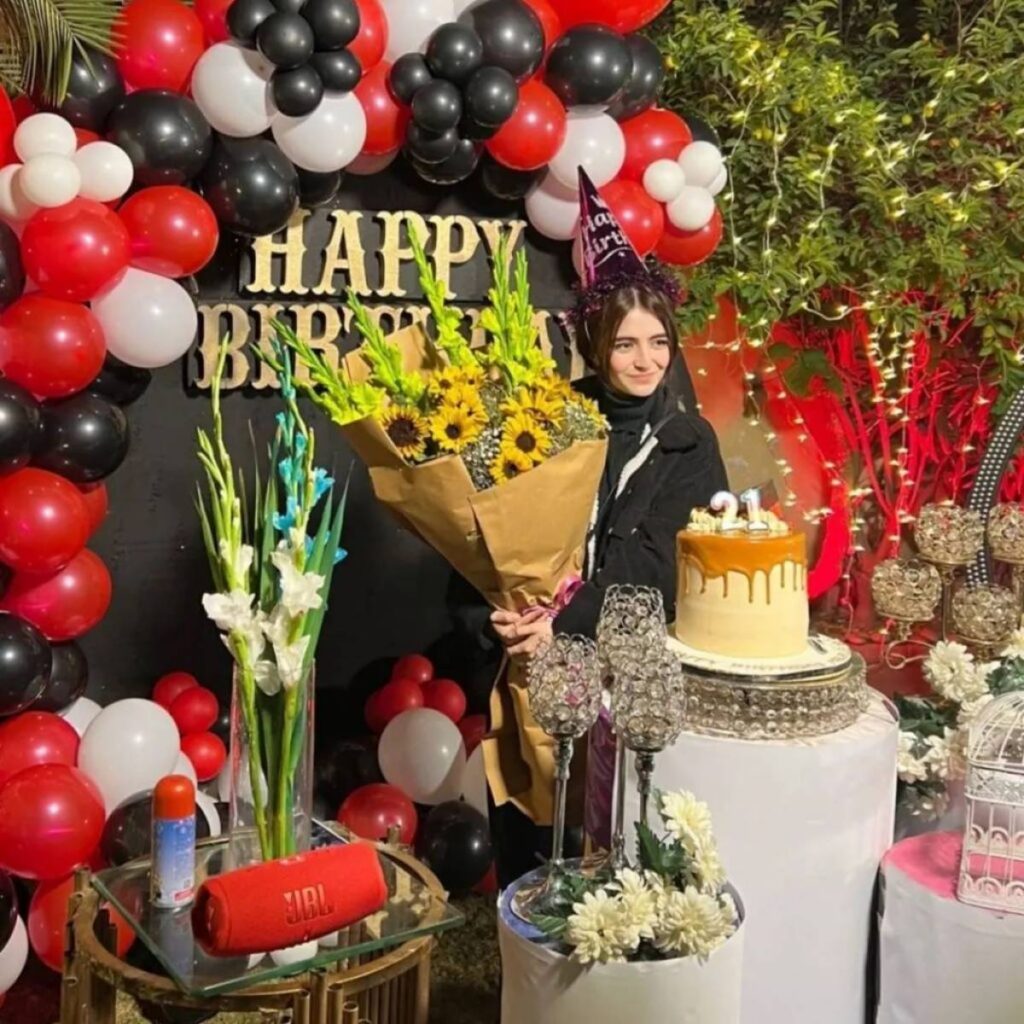 Asim Azhar's on-screen romance with fellow actor Merub Ali has already captured the hearts of fans of his work on movies like Tere Woh Pyar, Habibi, and the upcoming Dard. Asim and Meerub, who are engaged, are frequently seen together and post updates to their Social Media pages.
Merub Ali made her lead role in the drama Sinf e Aahan, however she had previously worked on other major productions. A journey to Wabaal with Sarah Khan was one of the most recent sightings. Recently, Merub became 21 years old. At the magnificent birthday celebration, famous people were seen.
Asim Azhar and Meerub Ali share a happy-looking posture together. Asim Azhar and Merub Ali matched each other's all-black outfits. The following images were taken on Merub Ali's 21st birthday: