Pakistan is blessed with a variety of landscapes and wonderful natural beauty. This country offers an abundance of opportunities for those looking for great summer vacations, from amazing mountain ranges in the north to gorgeous coastlines in the south. We'll take you on a virtual tour of Pakistan's most well-known summer vacation places in this Article, including Murree, Swat Valley, Naran Kaghan, Hunza Valley, and Karachi. Prepare to be charmed by the splendors Pakistan has to offer in the summer.
1. Swat Valley: Pakistan's Switzerland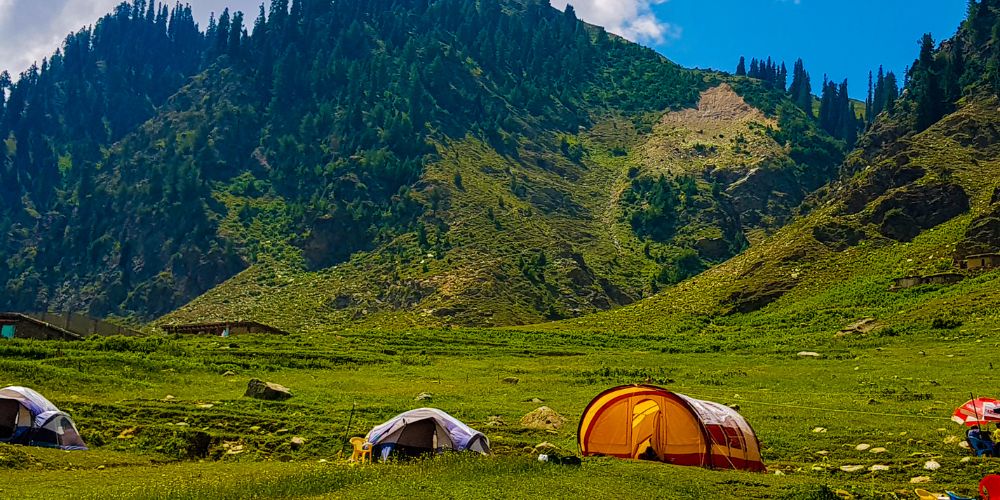 The beautiful Swat Valley, also referred to as the "Switzerland of Pakistan," is known for its amazing views and extensive traditions. Swat Valley is a haven for environment lovers thanks to its beautiful meadows, beautiful lakes, and mountains covered in snow. Visit the ancient Buddhist ruins at Takht-i-Bahi, a UNESCO World Heritage Site, or explore Kalam, a popular vacation spot noted for its tranquil lakes and waterfalls. A wonderful summer is promised by Swat Valley.
2. Nature's Masterpiece: Naran Kaghan
Naran Kaghan is an amazing spot that is found in the Mansehra District of Khyber Pakhtunkhwa. This beautiful valley is decorated with luxuriant forests, thundering waterfalls, and clear lakes. Saif-ul-Malook Lake, with its turquoise waters and gorgeous mountains around it, is a scene not to be missed. Trekking, camping, and fishing are among the adventure-oriented pursuits available, making Naran Kaghan the perfect summer retreat.
3. Hunza Valley: A Jewel in the North
In Pakistan's northern areas, the Hunza Valley, which is located in the Gilgit-Baltistan region, is a diamond that shines gloriously. Hunza Valley, renowned for its beautiful vistas, provides breathtaking views of snow-covered peaks, vibrantly flowering apricot orchards, and historical forts. You may get a taste of the local culture and purchase unique handicrafts at the bustling Karimabad Bazaar. Don't forget to check out the well-known Baltit Fort, a UNESCO World Heritage Site, to learn more about the history of the region.
4. A Hill Station Paradise: Murree
Murree is a lovely hill town outside Islamabad that is nestled in the Pir Panjal Range of the Himalayas. Murree, known for its pleasant climate and verdant surroundings, draws a large number of tourists during the summer. Many activities are available in the town, such as horse riding, hiking, and cable car trips. Never pass up a chance to take in the beautiful views of the surrounding mountains and valleys from Kashmir Point and Patriata.
5. Karachi: A City of Beaches and Lights
The largest city in Pakistan, Karachi, offers a distinctive summer experience while the north steals the show. The "City of Lights," Karachi, has a thriving nightlife, busy markets, and a thriving food scene. Visit the Quaid-e-Azam Mausoleum and Mohatta Palace, two historical sites, or spend the day at Clifton Beach, where you can indulge in water sports and take in the sea breeze. Summer tourists find Karachi to be a fascinating destination because of its rich cultural diversity and friendly people.
Article Categories:
Other