The government announced on Saturday that it anticipates that headline inflation (CPI) would continue to be high in the months to come.
The Ministry of Finance's Economic Advisor's Wing (EAW) identified increases in the price of food and energy as the main causes of inflation in its Monthly Economic Update & Outlook for April.
The report also stated that higher administered prices and currency depreciation had pushed up total price levels. Even though they are on the decline, global commodity prices are still higher than they were before the pandemic.
According to the report, the domestic supply of vital crops has not kept pace with demand, which has exacerbated inflation. This is due to a sluggish recovery from flood-related damages. Even though the State Bank of Pakistan (SBP) is implementing a contractionary monetary policy, inflationary expectations are not abating.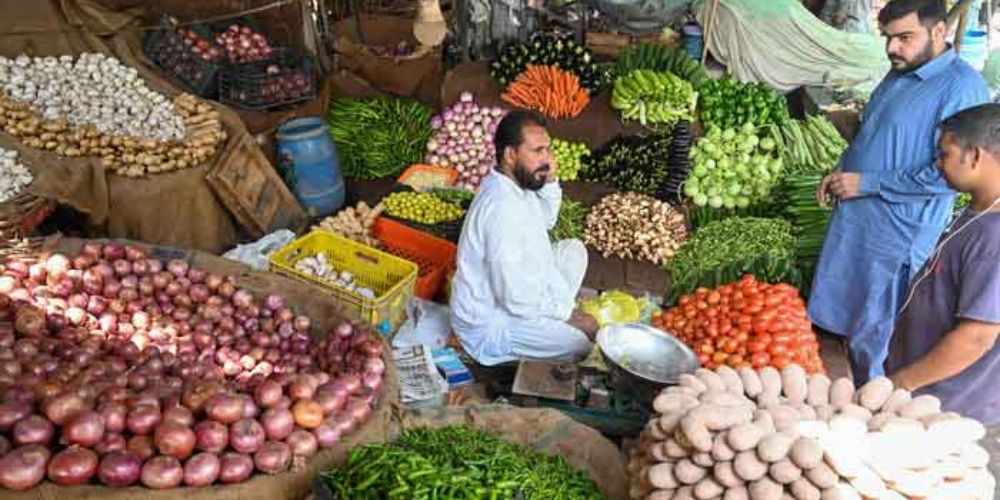 For April 2023, inflation is predicted to stay between 36 and 38 percent. The federal government is closely observing the demand-supply gap for necessities and acting as necessary to reduce inflationary pressures, the report stated. The federal government works closely with provincial governments on this.
According to the research, there would be enough inputs available for fertilizer, seeds, and agricultural financing during Kharif 2023. In the upcoming three months (April–June 2023), Pakistan Meteorological Department (PMD) has warned that rainfall will be a little above average, especially over the upper half of the country. June is predicted to get less rain.
In the majority of the country, the temperature may continue to be slightly above average. Snow melt will be hastened in the Northern Areas by a gradual rise in temperature. While lower regions of the country will experience a small shortage during the Kharif season, the seasonal rainfall may provide water for crops in the main rainfed areas.
According to the research, Pakistan's economy is still dealing with serious problems, including high inflation and a downturn in economic activity. But thanks to the government's stabilization measures, some encouraging signs are emerging. For instance, the balance of payments current account experienced a surplus.
This might lessen the external finance restriction, increase exchange rate stability, and boost consumer confidence. Moreover, the successful conclusion of the International Monetary Fund (IMF) program will open the door to luring additional capital inflows, further exchange rate stabilization, and easing inflationary pressures.