Pakistani dramas continue to win the hearts of people all over the world, and this fact cannot be denied. Pakistani drama industry is making progress by leaps and bounds by perfectly depicting social issues. People from around the world seem to prefer Pakistani dramas because of the realism and honesty of the characters and storylines. That may be the sole reason why Indian audiences are appreciating such Dramas. Now that we have reached 2022, let's look at some of the most popular Pakistani dramas of the year. This is the best-rated drama of the year.
1. Kaisi Teri Khudgarzi: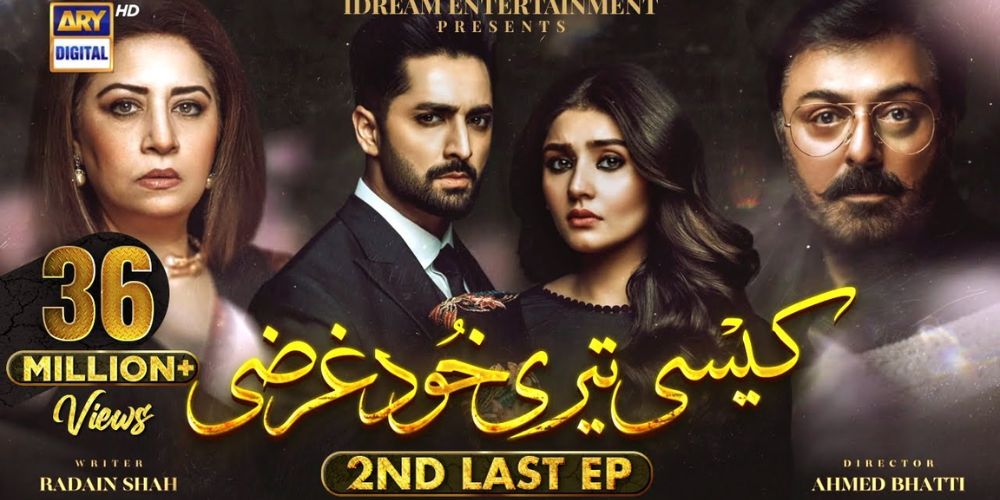 Kasi Teri Khudgharzi is the first Pakistani Drama that crossed one billion views during its airing time. It is the story of an eccentric millionaire Shamsheir(Danish Taimoor) and a University Student Mehak( Durr e Fishan) who develops a hate and then a love relationship after trials and turmoils. Basically, the story follows the story of a spoiled brat who falls in love with a girl, played by Saleem.
The girl doesn't like the man, but he won't accept no as an answer. She is pressured into marriage by him. After finding her one day, he forces her to marry him by threatening her family with harm if she refuses. Eventually, the girl agrees to marry him. Though viewers have criticized drama for not writing a good ending, still it is the most popular serial of the year. Other than the main protagonists drama has a stellar cast such as Nauman Ejaz, Atiqa Odho, and Shahood Alvi.
2: Meray Humsafar: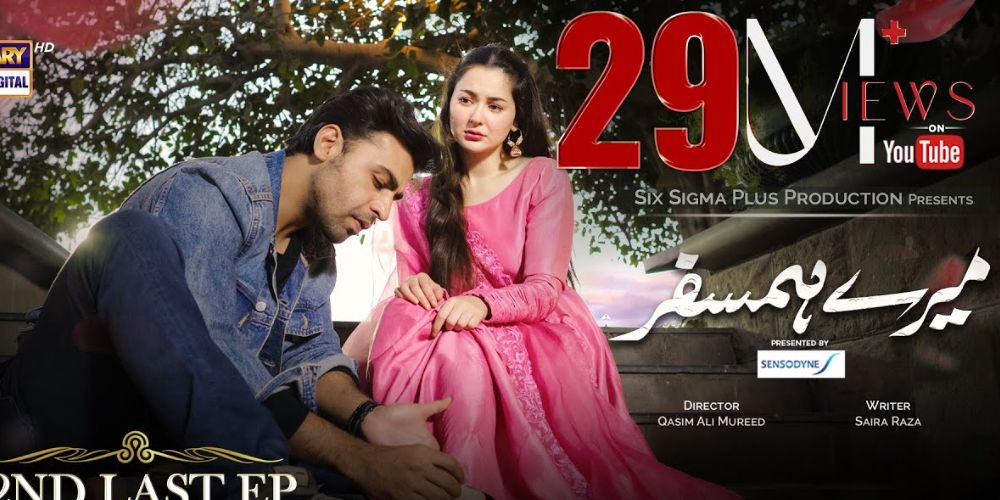 It focuses on Hala, who is abandoned by her father and mistreated by her Uncle and their wives in Mere Humsafar, a drama that stars Hania Amir and Farhan Saeed in lead roles.
The story then moves on to Hala's cousin Hamza and their love story. A beautiful portrayal of the journey of the female lead is shown. Moreover, Mere Humsafar depicts love after marriage in a tender yet touching manner. As a result of the drama, the audience has shown the least amount of love. Music, actors, or the chemistry between the male leads. Pakistani drama fans adore it
. Meray Humsafar is a simple yet popular drama with a strong script that depicts family issues in such a poetic way that glued the audience to watch it. Drama has a star-studded cast such as Hania Amir, Farhan Saeed, Samina Ahmad, Saba Hameed Waseem Abbas, Tara Mahmood, Aly Khan, Omer Shahzad, and Zoya Nasir.
3: Sang e Mah:
It is the first drama of a famous singer Atif Aslam who did justice to his role. Hum Tv broadcast this drama. The story revolves around Ghaq, a demon that predominates in some parts of the Khyber Pakhtunkhwa province in Pakistan. Every man in the village has a right over every unmarried girl in the village, according to this tradition. Directed by Saif Hasan, the main cast includes- Habibi, Arshad Abbasi, Atif Aslam, Ejaz Ahmed Niazi, Hania Aamir, Hasan Noman, and Kubra Khan. The script was so intense that it set up the bars so high for Atif Aslam to work in. The cast includes Sania Saeed, Nauman Ejaz, Atif Aslam, Kubra Khan, Hania Amir, Samiya Mumtaz, and many others.
4: Bakhtawar:
Bakhtawar is the story of a young ambitious girl who has the audacity to face the world. She changes her to get up as a boy to survive in this world. However, drama needs to get the attention it deserves. But having a unique storyline it is worth watching.
5: Habs:
Habs is also a representation of a very sensitive topic of how childhood trauma affects your life. A love story that highlights the difficulties a couple faces as they try to cope with the misunderstandings that are sparked by unfortunate circumstances and the people around them is featured in Habs Basit (Feroz Khan) has been abandoned by his mother who made him a misogynist. Ayesha( Ushna Shah) a young girl with financial problems who try to feed his family and do different jobs comes to Basit to get a job. So the story revolves around Basit and Ayesha who both have fragile egos and try to survive together with their insecurities. The main cast of the film consists of Ushna Shah, Feroze Khan, Dana Anwer, Imran Aslam, and Hina Rizvi.