Imran Khan, a former captain of Pakistan, had a huge fan base during his outstanding career, with the 'Cornered Tigers' winning the 1992 World Cup serving as his greatest achievement.
And after leaving the field and joining active politics, the charismatic Khan rose to become the nation's Prime Minister thanks to a groundswell of support.
Khan's popularity has not reduced despite the fact that he is not now Pakistan's leader.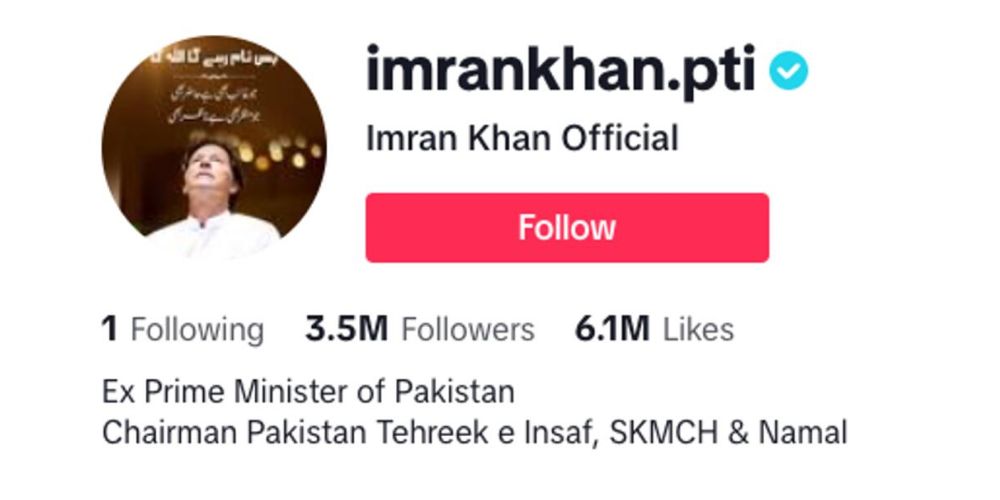 The 70-year-old quickly gained millions of fans after joining the well-known social media platform TikTok.
In just 36 hours, Khan's account gained more than three million followers.
"3 million followers at Chairman Imran Khan's TikTok account just after 36 hours of its launch," his political party Pakistan Tehreek-e-Insaf (PTI) tweeted.
We appreciate Pakistan's people for their historic response.
PTI recently tweeted: "After a record-breaking welcome on Tiktok yesterday, Chairman Imran Khan now dominates five major social media platforms & resides in millions of hearts all over the world!"