The Pakistan Meteorological Department on Monday projected rainfall in the upper and western regions of the country starting today (Monday), which is good news for people suffering from the oppressive heat.
The westerly wave will arrive in the nation on Monday night or evening, according to the meteorological department. The federal capital Islamabad, Punjab, Khyber Pakhtunkhwa, and Kashmir may have rain from Monday through Friday (May 22–26) due to the effect of this westerly wave.
According to the department, Quetta, Kalat, Khuzdar, Lasbela, Kech, and Panjgur could experience rain and dust storms in Balochistan, while other regions of the province would continue to experience hot, dry weather.
Rain and strong winds may fall in Islamabad, Murree, Guliyat, Rawalpindi, Attock, Jhelum, and Chakwal. In some locations, hailstorms are also anticipated.
The PMD predicted that the westerly wave would likely hit the western and upper regions of the country on May 22 and would likely last for the remainder of the week, or until May 26, bringing rain with sporadic pauses.
The areas of Azad Jammu and Kashmir (AJK), Gilgit Baltistan (GB), Khyber Pakhtunkhwa (KP), and Punjab could expect wind-dust-thunderstorm, rain, and possibly hailstorms (with isolated heavy rainfall) from May 22 (evening/night) to May 26.
Additionally, from May 23 (evening/night) to May 26, the above-mentioned weather will prevail in Sargodha, Mianwali, Layyah, Khushab, Bhakkar, Faisalabad, Jhang, T.T. Singh, Sheikhupura, Nankana Saheb, Gujranwala, Mandi Bahauddin, Narowal, Sialkot, Kasur, Pakpattan, Okara, Sahiwal, Lahore, R.Y. Khan, Bahawalnagar, Multan, D.G. Khan and Rajanpur and also in Islamabad Capital Territory (ICT).
All impacted organizations have been told to remain alert on behalf of the department. In Punjab, Kashmir, and Khyber Pakhtunkhwa, people are concerned about damage to standing crops and flimsy structures.
According to the department, the highest reported temperatures were 35°C in Quetta, 30°C in Kalat, 33°C in Jeoni, 34°C in Gwadar, 43°C in Nokundi, 42°C in Turbat, and 47°C in Sibi.
NDMA ALERTS PROVINCIAL DEPARTMENTS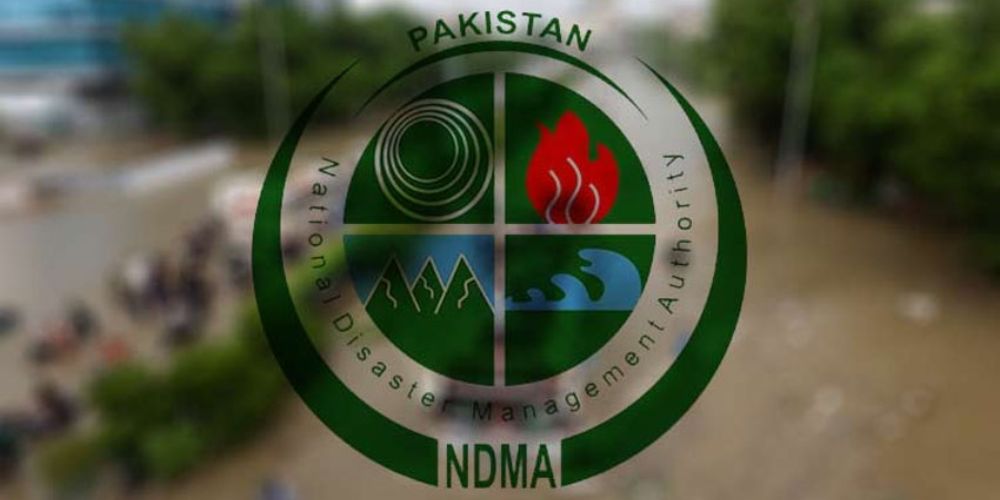 In the meantime, the Met Office published a rain-thunderstorm forecast for May 22–26, prompting the National Disaster Management Authority (NDMA) to issue an advisory alert to all relevant federal and provincial ministries to guarantee disaster preparedness measures.
According to the PMD's forecast, the following specific effects are anticipated, including strong thunderstorms or hailstorms that could harm property and human and animal lives.
Unstable structures like tall trees, hoardings, and under-construction buildings could be damaged by a dust storm or windstorm. Between May 23 and May 25, strong winds may harm standing crops in Punjab, Khyber Pakhtunkhwa, and AJ&K. During the wet spell, high temperatures are likely to drop.
Tourists are encouraged to schedule their activities properly, since excessive rainfall may induce/cause landslides/avalanches and hinder transportation. During dust, wind, and thunderstorm, the general population is recommended to stay in secure locations.
The advisory states that all provincial, GB, and state disaster management agencies (PDMAs/GBDMA/SDMA, respectively), as well as ICT Administration, NHA, NH&MP, FWO, Rescue 1122, Line Departments, Ministries, and Federal Agencies, are expected to take the appropriate actions by their respective mandates.
farmers (livestock and crops). Make sure that farmers and cattle/sheep herders are adequately informed about harmful effects on standing crops and livestock.
Farmers are urged to take all required mitigating and preventative steps to protect their crops, such as timely harvesting, safe storage, or any other precaution against the harmful impacts of thunderstorms/hailstorms.
Cattle/sheep herders should be advised to take the appropriate preventative and mitigating steps to safeguard their animals, such as secure sheltering or any other precaution against the harmful effects of thunderstorms/hailstorms.
Under the direction of the appropriate PDMAs, Local Authorities, NH&MP, LEAs, etc., drivers on Provincial and National Highways in at-risk/affected areas are informed of hazardous conditions and directed towards/detoured to safe waiting locations.
Law-enforcement authorities (LEAs) ensure the control of level crossing locations and traffic redirection in conjunction with local administrations/DDMAs, NHA, and FWO in light of potential high flows in seasonal nullahs.