Imran Khan, the leader of Pakistan Tehreek-e-Insaf (PTI) and a former prime minister, welcomed the Supreme Court's (SC) decision in a suo motu notice regarding the delay in the announcement of elections in Punjab and Khyber-Pakhtunkhwa by announcing that his party was suspending its "Jail Bharo" movement (K-P).
Since February 22, several PTI leaders and employees have called for arrests as part of the party's "Jail Bharo" movement, which aimed to express displeasure with the administration's policies and to put pressure on it to call elections.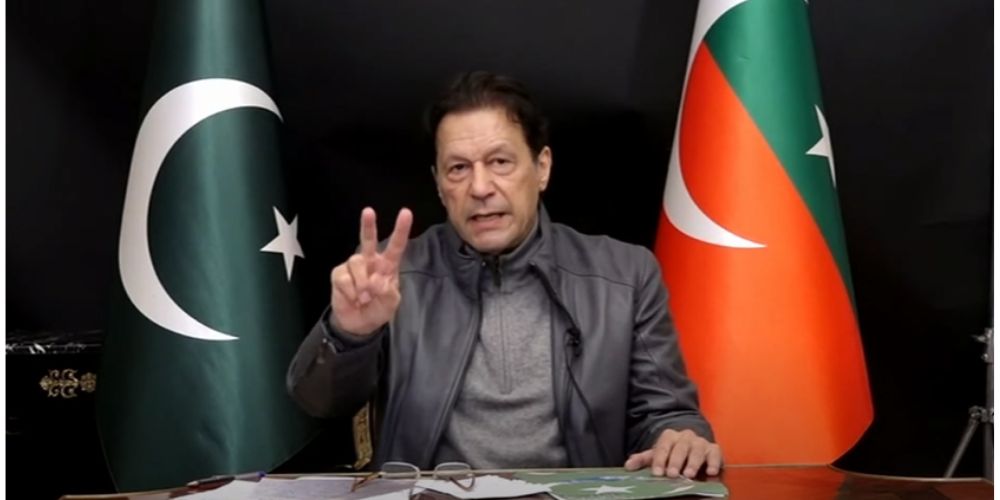 After 2 days of hearings in the dispute involving the delay in announcing the date of the provincial elections in Punjab and K-P, the top court made its decision earlier this morning.
With the chief justice stating that "democracy cannot live without assemblies," the SC has mandated that elections be held for both assemblies within the next 90 days.
Fawad Chaudhry, the head of the Pakistan Tehreek-e-Insaf, and Sheikh Rashid, the leader of the AML, both praised the ruling as a "win for the constitution of Pakistan" and a "success for Imran Khan" respectively as they spoke outside the court.
Imran welcomed the decision, saying that "the SC must preserve the constitution and they bravely did so through their ruling today."
The PTI leader declared the party will now move forward with election campaigning and that the drive to court arrests stood stopped. "It is an assertion of rule and law in Pakistan," he remarked.
In response to the PTI chairman's call for the "Jail Bharo" movement, some 100 persons have so far been imprisoned for 30 days, according to interior minister Rana Sanaullah, who made the statement on Sunday.
More than 80% of those held, the minister said during a news conference in Islamabad, requested to be released, but he insisted that they would be detained in jails far from major cities like Rawalpindi and Lahore.